About us
The Never Offline story started when a group of street workout lovers got together to create a strong team. Beyond just the sport itself, we've built a true family.
Never Offline is made up of around fifteen athletes, each with different skills that complement each other harmoniously. We have athletes in freestyle, set n rep and street lifting. With all these talented athletes, we're proud to represent each discipline of our sport.
Since our creation in 2020, we've been growing up in the world of street workout by actively participating in numerous competitions and events in Belgium and Europe. We work every day to make this sport evolve, we are Never Offline.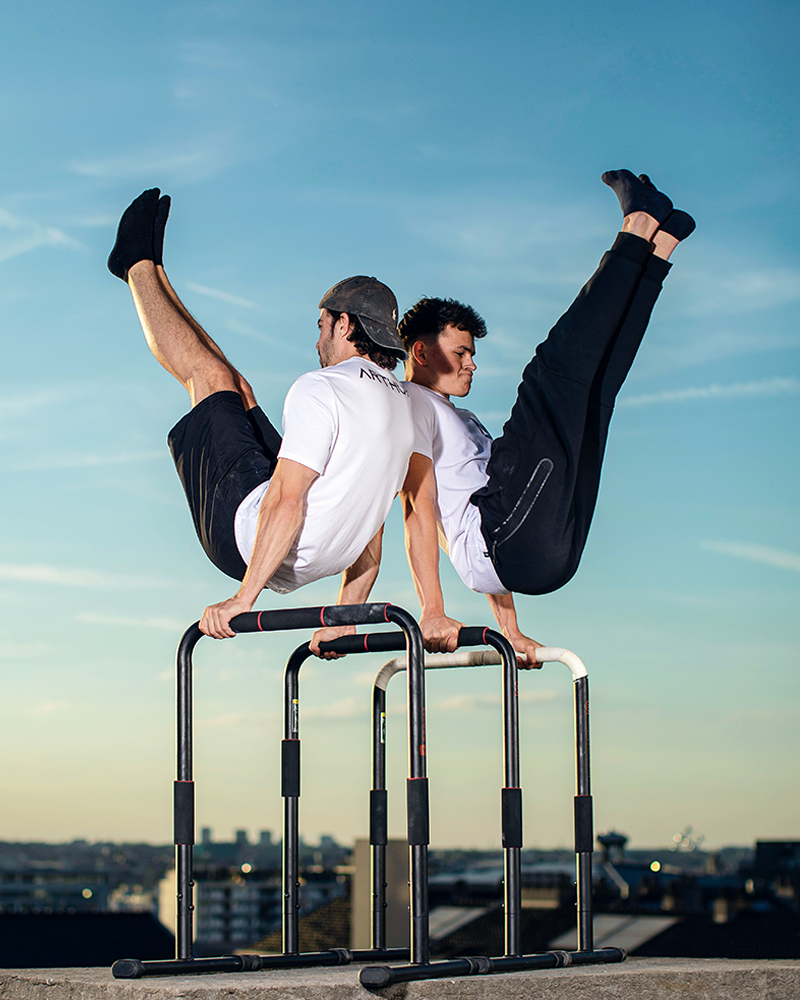 Our objectives
With Never Offline, we've created a powerful identity and communications strategy that helps us to develop calisthenics. Through social media, we're sharing our journey and our training with the hope of bringing our sport to a wider public.
Street workout is a fast-growing sport and we're aiming to develop it in Belgium and beyond by offering a range of high-quality projects. We regularly join forces with other teams, sports organizations and community groups to make street workout accessible to everyone.